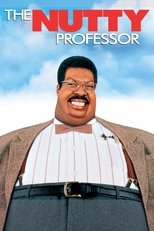 Nutty Professor 2 quotes
16 total quotes
Buddy Love
Dean Richmond
Klump Family
Sherman Klump
View Quote
[after catching a rubber ball filled with youth formula] What the hell is that?
(Sherman; Who's dumb now?)
Oh, Sherman. Oh, you sneaky son of a bitch. Oh, Sherman. [turning into a baby] Oh, SHIT! Uh, uh Everyone calm down, relax. everything is under control. [woman stares at his penis] What the hell are you looking at?! This is an impressive package for a toddle!