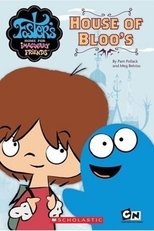 House of Bloo's quotes
16 total quotes
View Quote
[Mac and Bloo walk down the sidewalk toward the Foster house in front of the gates]
Bloo
: This is the place I was telling you about. Pretty cool, huh?
Mac
: I...I don't know, Bloo. Are you sure?
Bloo
:
[pushes the gates open]
Totally!
[starts walking towards the house]
The commercial said it was some fantastical, magical place for imaginary friends who need a place to crash, hang out, and do stuff. It's gonna be great!