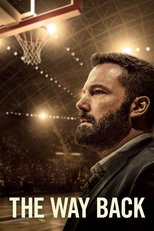 The Way Back quotes
3 total quotes
Janusz Wieszczek
View Quote
Valka
: Don't you know what "Stalin" means, funny man? Means man-of-steel. He takes from rich, and gives to poor.
Zoran
: Yes, of course he does. Then he takes both of them, and puts them in Gulag for 25 years.
View Quote
Valka
: Prison is okay. Debt is bad. But there are many prisons, they don't find me.
Zoran
: What about America?
Valka
: Oh, it's not for me, freedom. I wouldn't know what to do with it, I swear to God.
View Quote
We are not criminals. We are escaping from criminals.