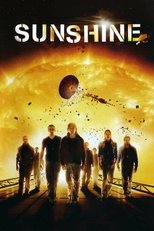 Sunshine quotes
18 total quotes
Cassie
Pinbacker
Robert Capa
Searle
View Quote
Our sun is dying. Mankind faces extinction. Seven years ago, the Icarus project sent a mission to restart the sun, but that mission was lost before it reached the star. Sixteen months ago, I, Robert Capa, and a crew of seven, left Earth frozen in a solar winter. Our payload: a stellar bomb with a mass equivalent to Manhattan Island. Our purpose: to create a star within a star. Eight astronauts strapped to the back of a bomb. My bomb. Welcome to the Icarus Two.
View Quote
Prescription: two hours in the Earth Room. And get a haircut, Mace.
View Quote
We have an excess of manliness breaking out in the Comm center.