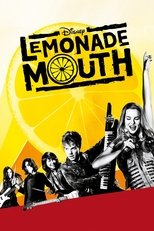 Lemonade Mouth quotes
3 total quotes
View Quote
Olivia
: Oh, no, no, Wen, this isn't about Lemonade Mouth. This is about you not appreciating what you have. You have a family! Your dad, your sister, Sydney! I don't even remember my mom, I haven't talked to my dad in years - and you have the nerve to feel sorry for yourself? Wha... Okay! No! Fine! Go ahead. Give up! See if I care! I didn't even what to be in this band in the first place.
Wen
: Then why did you DO it?
Olivia
:
[shouting at first and then quietly]
FOR YOU, YOU JERK! I did it for you.
View Quote
Principal Brenigan
: Sports brings donors, donors bring money, and money makes my school run.
Miss Reznick
: YOUR school?
Principal Brenigan
: Times are tough, Jenny. Someone's got to make the hard decisions around here, and that someone is moi.
View Quote
[Wen helps his dad hang a large picture]
Wen's Dad
: So, Wen...
Wen
: Yeah?
Wen's Dad
: I've been meaning to ask you... Will you be my best man?
Wen
: Your what?
[the picture frame slips suddenly, hitting Wen in the eye]
Owwwwwwwwwwww!
Wen's Dad
: Wen, you okay? Let me see.