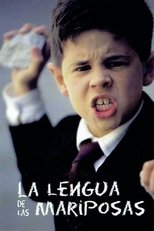 La lengua de las mariposas quotes
3 total quotes
Don Gregorio
The Music Teacher
View Quote
Moncho
: You know where Australia is?
Andrés
: In America.
Moncho
: In Oceania. You know what a "tilonorrinco" is? It's a bird from Australia. When it's in love, it gives its girlfriend an orchid, a flower that's beautiful and very expensive.
View Quote
Music has the face of a woman you want to love you! Close your eyes and imagine her! Imagine her hair
View Quote
Nature, my friends, is the most surprising spectacle man can behold. Did you know ants have herds of livestock that give them milk and sugar? That spiders invented the submarine millions of years ago? Did you know that butterflies have tongues? The tongue of a butterfly is like an elephant's trunk, but very thin and wound up like a watch spring.