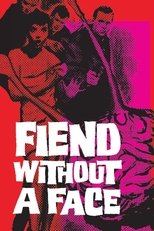 Fiend Without a Face quotes
3 total quotes
Other
View Quote
Maj. ****mings
: It's as if some mental vampire were at work.
View Quote
Prof. R. E. Walgate
: What have I unleashed?
View Quote
Maj. ****mings
: We want you to give us everything you've got!
Peterson
: But, Jeff, we've already exceeded the design limits. Every time you take a test, you ask for more power. If I take anymore of those rods out, the reactor's liable to get out of control.
Maj. ****mings
: Well, take some more out. We'll have to risk it. We've got to have more power!