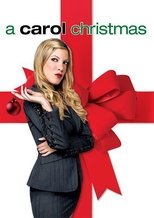 Christmas Carol, A (2009) quotes
18 total quotes
Ebenezer Scrooge
Jacob Marley
The Ghost of Christmas Past
The Ghost of Christmas Present
View Quote
Ebenezer Scrooge
: Haunt me no longer!
About
A Christmas Carol (2009 film)
[edit]
View Quote
Ebenezer Scrooge
: Spirit! Hear Me! I'm not the man I was!
View Quote
Expect the first tomorrow when the bell tolls one.
View Quote
Let me hear one word out of you, Cratchit, and you can keep Christmas by losing your situation!
View Quote
This boy is Ignorance. This girl is Want. Beware them both.
View Quote
You have never seen the likes of me before?